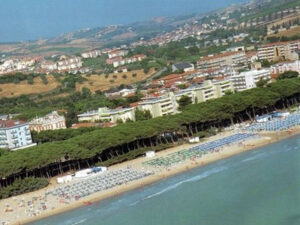 Pineto is a small town but above all one of the most popular seaside resorts of the Abruzzo coast. It is named after the characteristic pine forest, close to the sea, that the Filiani family had wanted planted in the early 1900s.
Since 2006, Pineto has been awarded the "European Blue Flag" ecolabel which certifies a high standard of services provided and water quality.
The beach of fine golden sand is perfect for long walks on the shore. The beach of Scerne, in the northern part of the town, offers an alluring alternative: crystal-clear waters wash the shore made of large, rounded pebbles that feel great underfoot.
The beautiful cycle path, carved respectfully through the landscape, is in itself worth a stay in Pineto and its surroundings.
For further information and tips: http://www.visitpineto.it