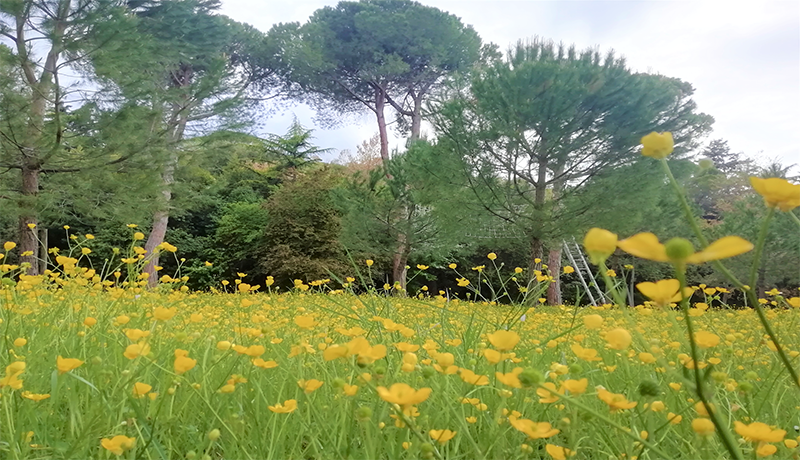 Welcome Spring!
Every year the spring show us  hers majestic beauty and winter give way to spring.
If we want discover this, at few steps from b&b "A casa di Lucio e Giuliana" there is a little natural park surrounded amogh magic and history, Filiani Park.
The park has a history exciting  that  tanks to the visionary Luigi Corrado Filiani this park  has been  redeveloped, before, this place, was a clay quarry.
The park extends over three terraces where, between the paths and the Mediterranean scrub, the two cisterns that outline the water decantation system are visible.
In 2016 a part of the park was used as an Adventure Park, hosting routes for the more sporty and not!
The advice is always to take a walk in the park, the higher terrace allows you to have a different view of the town and during the hours of sunset the colors will leave us speechless.
More info: http://www.terredelcerrano.info/storia-pineto/